Our Supply Chain software development services are carefully planned to ensure the Logistics software solution being delivered meets all your business expectations. We combine our in-depth understanding of supply chain management and transportation optimization with our tech expertise obtained from working on Logistics projects to provide a solution that gives a competitive edge to your business.
Our Supply Chain Software Development Services
Denovo Studios offers app solutions for different development phases and delivers end-to-end software implementation. Our suite of supply chain app development services includes:
We provide businesses with solutions and resources for the effective management and enhancement of their inventory, guaranteeing precise tracking, streamlined operations, and increased profitability.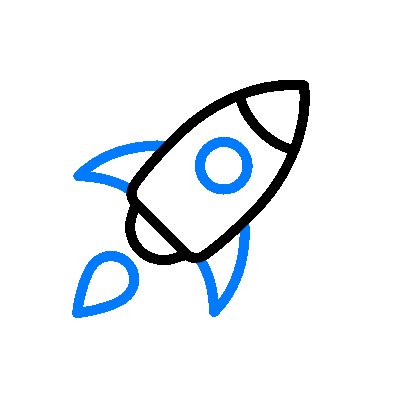 Transform your business to streamline processes, optimize operations, and drive growth.
Automates processes, streamlines product setup, supports dynamic pricing, and enables global order commitment, delivering faster execution, improved customer service, and increased profits.
Efficiently manage inventory and achieve full control over warehouse operations.
Shipping Logistics Management
Software Development
Efficiently streamline your warehouse shipping logistics operations with our shipment management solutions, allowing you to access export shipment reports and automate billing for shipments.
Transportation Management
Software Development
Our solutions help in improving real-time data interaction, customized reporting, and the integration of business intelligence bots.
Why do you need Logistics app development services?
Our custom Logistics development services can encompass all your specific needs and align with your business goals. We help businesses by providing the following:
Tailored software solutions for streamlining logistics operations.

Automated inventory management systems to optimize supply chain efficiency.

Real-time tracking and analytics tools for enhanced visibility of shipments.

Customized route optimization algorithms for cost-effective transportation.

Seamless integration with existing ERP and CRM systems for seamless data flow.

Dedicated technical support and maintenance for uninterrupted logistics operations.
Supply Chain Features We Build
Regardless if you are building an enterprise app or a consumer mobile app, we ensure an exceptional user experience and robust functionality with our expertise in different tech and tools.
Electronic Proof of Delivery (ePOD)
Vehicle Maintenance Tracking
Supplier and Vendor Management
Custom Alerts and Notifications
Enterprise productivity iOS application
"[Denovo Studios] were highly responsive, very knowledgeable, and easy to work with. They provided great service on our Xamarin project, coupled with a deep understanding of the problem we were facing. They were able to quickly jump in and help us get up and running to meet our short development timeline. We would highly recommend them and use their services again when needed."
Noah DiCenso
Innovasystems International LLC
Crafting Efficiency through App Optimization and iOS Enhancements
We collaborated with a countertops company to enhance their operational efficiency by refining their iOS app and migrating their legacy scheduling software, resulting in up to 900% efficiency.
DISCOVERY, MOBILE DEVELOPMENT, WEB DEVELOPMENT, DESIGN, DIGITAL TRANSFORMATION, STRATEGY
Through design and development we lay the foundation for products that are visually pleasing and have an intuitive user experience.
Product Discovery & Strategy
We estimate your app and strategize to get you to your business goals.
UI/UX Design & Prototypes
User-focused design drives our every creative decision.
Intuitive, engaging, and scalable - that's our apps in a nutshell.
We'll make sure that your app is in top shape for its launch.
Our Technology Stack for Building Supply Chain Apps
Please fill out a few details below to get started. We respond to requests within

1 business day

.